ARTIFEX HR is an offspring of the parent company ARTIFEX TECHNOLOGIES PRIVATE LIMITED, which was founded by professionals having represented leading companies in India, with a commitment to provide efficient solutions.
We are committed to your success, the support we provide to you is customized based on your needs of your business. Our goal is to help you create a working environment that supports your ability to achieve your desired business results.
Read More
Human Resource Management
HR services is like a heart in an organization, your success is guaranteed when your human resource is perfectly managed. We do that for you.
Talent Management
Talent is always directly proportional to value. The Talent management becomes the key to winners. With the high level of knowledge we possess it is easier for us manage it for you.
Transition Consulting
This helps you bring about change in your organization. We do this simply, by providing you clarity on the why, what, when, and who.
Advisory services
We help you identify your strengths and overcome weaknesses in specific areas. "Our business is to grow yours", we pompously enjoy a 100% customer satisfaction ratings with our existing clients and candidates in a spirit of partnership and continuously seek insights through our work to deliver value.
Anitha is a dynamic individual & brings an extremely high-level of maturity and integrity to the recruiting field. We have relied on her from time to time and she has delivered, would be glad to recommend her
Anitha has been an asset to the core team of Hasbro. We are glad to have her and wish her all the very best in all the she does.
Anitha is a very sincere, committed and good Team Player. She has got very good netowrk of people. She is assertive and interested to do good job, She is a person who can be trusted and depend upon.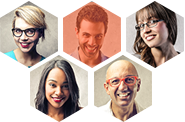 Call now
for free consultation
: +91 98410 61180
Mail now
free consultation
: RASIKA@ARTIFEXHR.COM